Our facilities
Outdoor facilities
All of our outdoor runs are covered with predator panels to insure that wild creatures can not enter them.
We have a large play yard that is surrounded by an 8 foot high fence to ensure their pets safety during free play time (which they are given several times each day).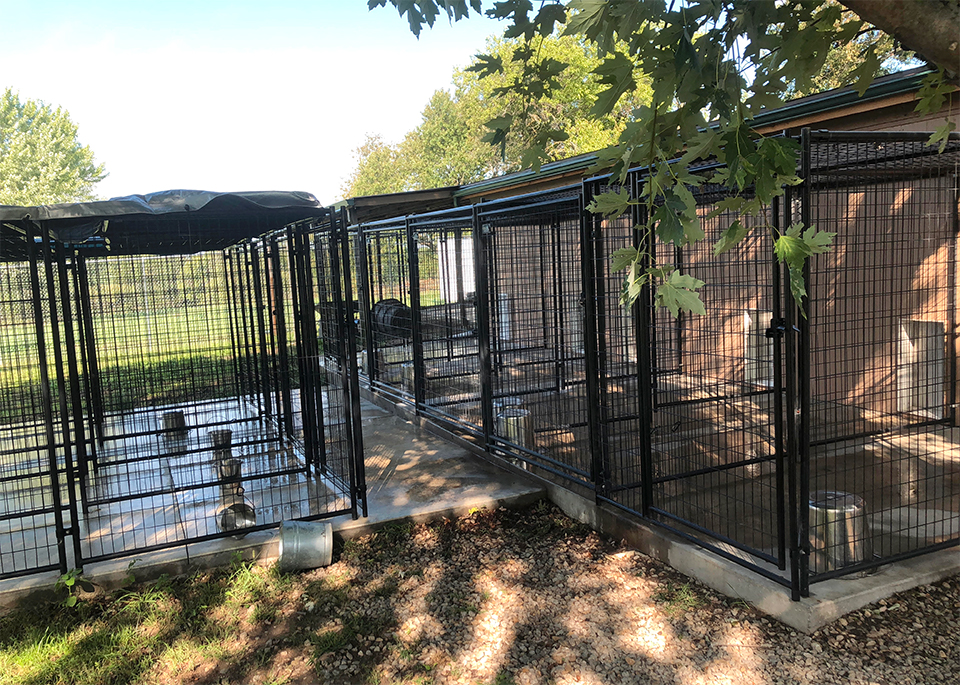 Indoor facilities
Our spacious climate controlled facilities give our guests ample room for movement and comfort.